DIAMOND D'S MAGGIE MAE
Retired Dam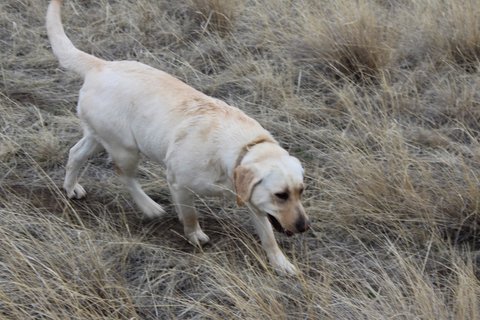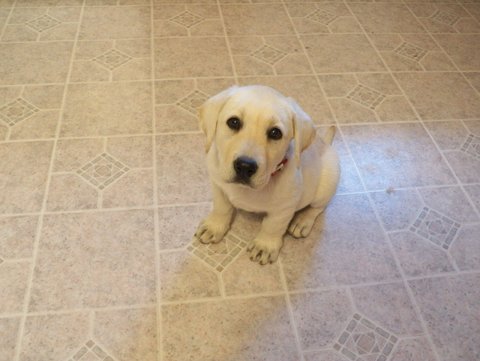 Summer 2016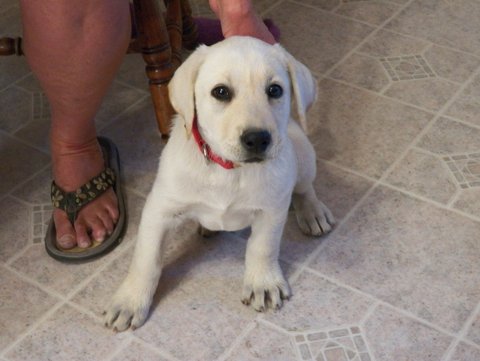 Dam: Diamond D's Maggie Mae
Breed: Labrador Retriever
Color: Yellow
Sex: Female
Registration: AKC
Weight: 75-80 lbs
Date Whelped: 2/22/2016
Titles: None (SH's, JH's, & CD's in pedigree)
Certifications: None
Click here for:
Maggie's AKC Pedigree

Maggie is a very beautiful yellow labrador retriever. She is a medium to large size English show line type of lab with very strong conformation.
She is an extremely intelligent dog and is thus very tractable and easy to train.
She has an super nose, loves to hunt and retrieve, likes water and is always eager to please. She loves people and is a great companion dog as well.
She is a Bailey/Bronco cross, comes from a long line of excellent hunting dogs, and
has many Companion Dog (CD), as well as Junior/Senior Hunter (JH & SH) titles on her granddam's (Breezie's) side.
Mazie is shorter-legged and shorter-backed, but is fast and has great endurance.
She has an exceptional nose and excellent eye-sight and marks falls with ease.
RESERVE YOUR LAB PUPPY TODAY!
-- A DOWN-PAYMENT MAY BE MADE TO HOLD A PUP --
($200 minimum down-payment)
Maggie in the lead (on the left) hunting with Zeke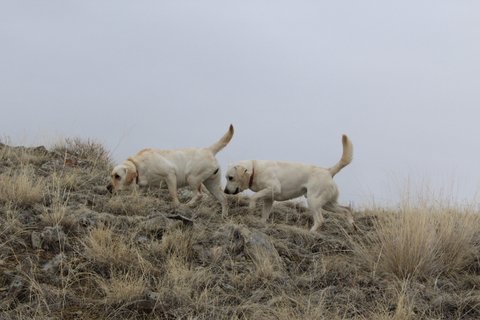 Hunt 'em out!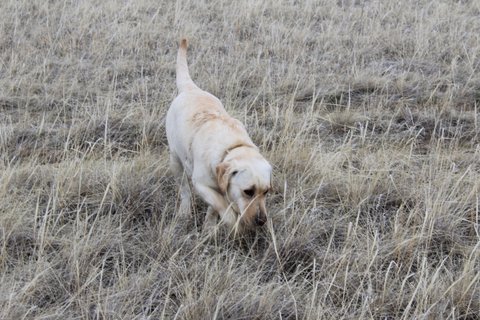 Nose always down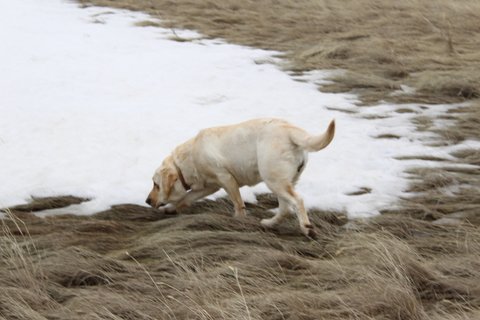 Good Girl Maggie Mae!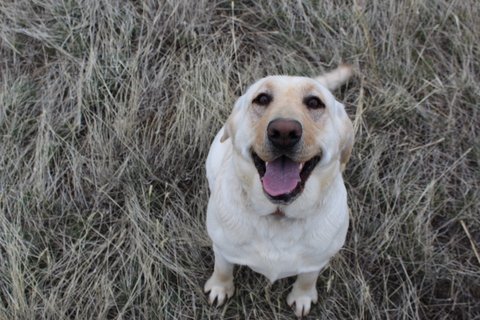 Contact Us To Reserve Your Pup Today!
and
Call for an appointment and directions to come out and see our dogs!