SIR HANK OF SPRING CREEK
Yellow Labrador Retriever -- named Hank.
(Owned by Reed and Melissa Mooney of Missoula)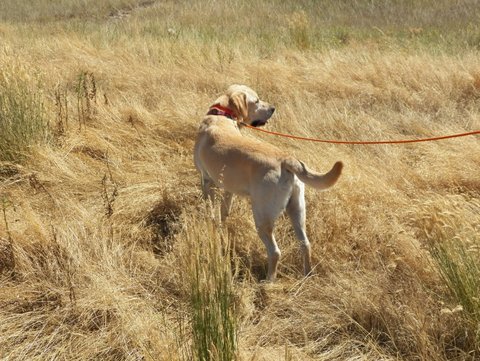 All new stud dogs are worked daily on a check chord until
we know that we have them totally under our command.
Sire: Sir Hank of Spring Creek
Breed: Labrador Retriever
Color: Yellow
Sex: Male
Registration: AKC
Weight: 85 lbs
Date Whelped: 06/15/2009
Titles: None (NFC/AFC, JH's & SH's in pedigree)
Certifications: None
Click here for:
Hank's AKC Pedigree

Hank is a very handsome yellow lab.
He has excellent conformation and is gentle, quiet, and very tractable -- a perfect gentleman!
He has an outstanding nose, and is all down to business and eager to please in the field
and comes from a strong line of hunting dogs.
He has NFC/AFC field trial champions in his bloodline, as well as junior and senior hunters.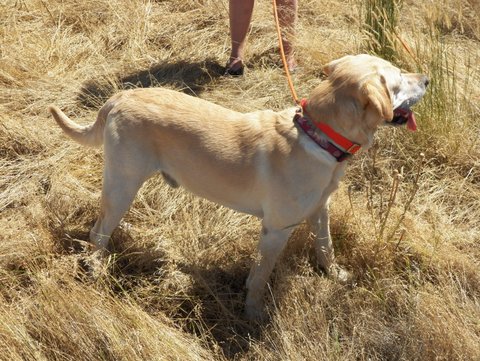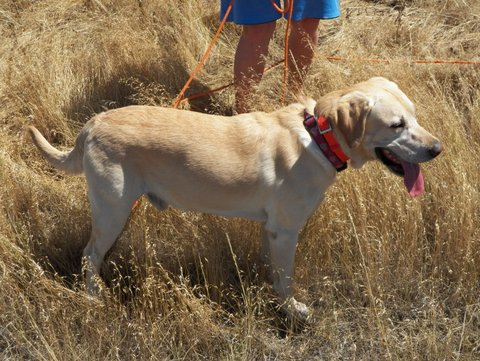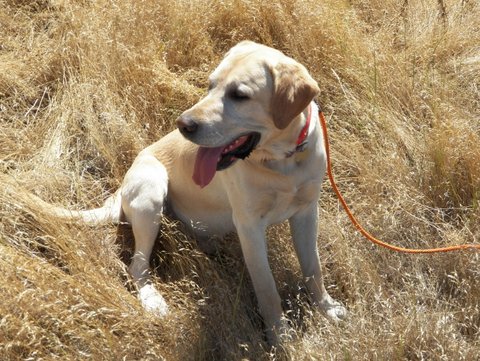 Call for an appointment and directions to come out and see our dogs!