DIAMOND D'S RAMBLIN' RUSTY
Retired Sire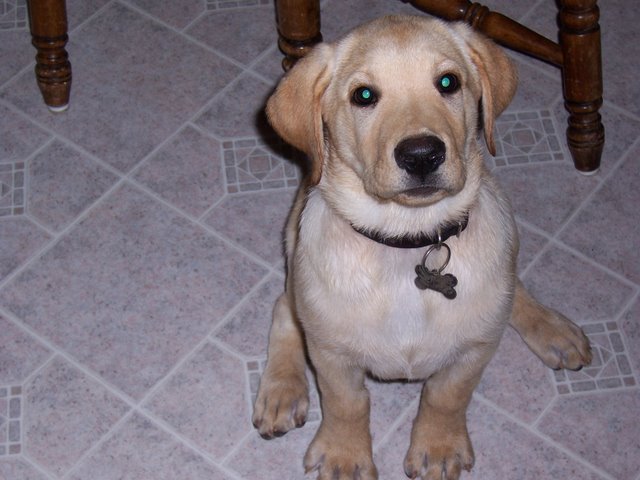 Rusty at almost 2 months old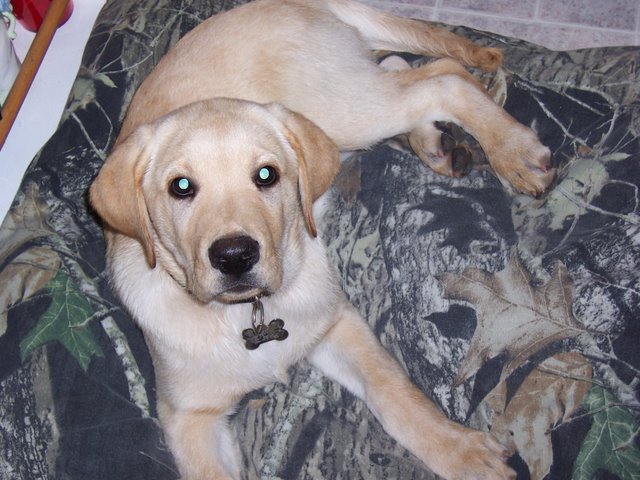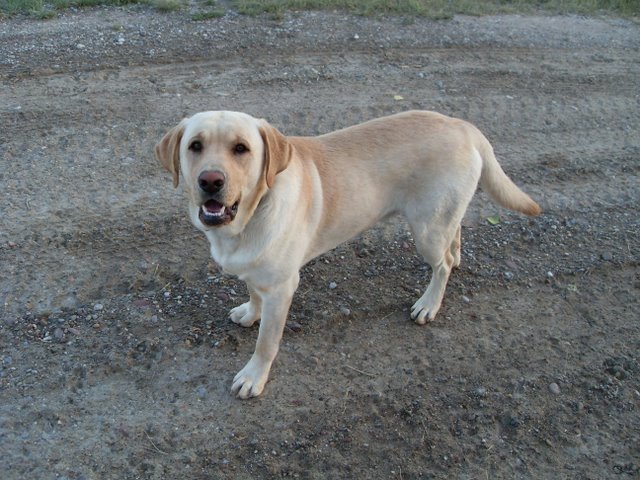 Rusty at one year old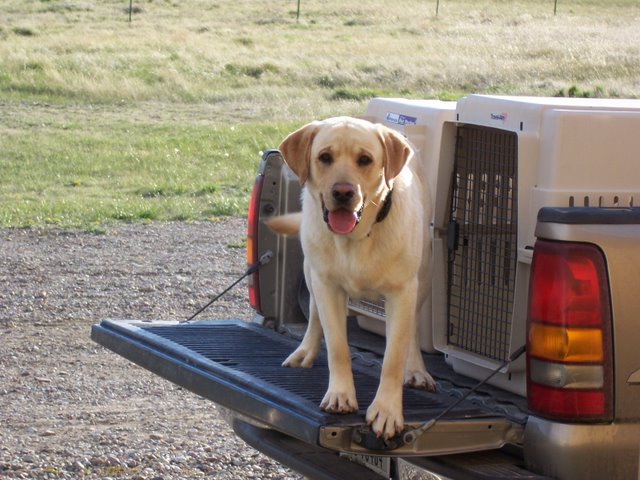 Come on, let's go huntin' Doc!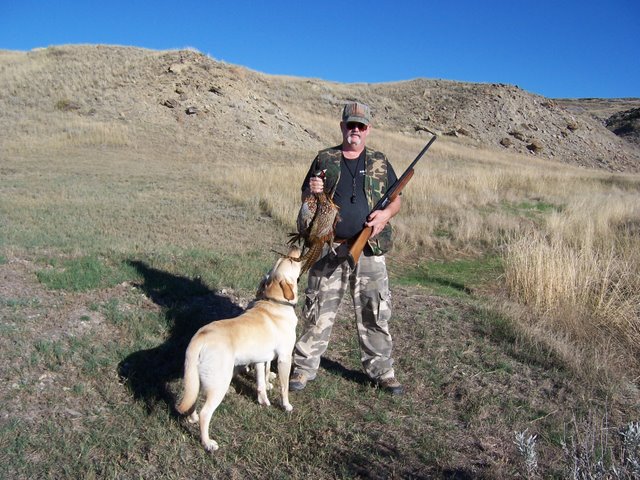 A couple of nice pheasants -- Good dog, Rusty!
(18 months old)
Sire: Diamond D's Ramblin' Rusty
Breed: Labrador Retriever
Color: Yellow
Sex: Male
Registration: AKC
Weight: 85 lbs
Date Whelped: 05/07/2009
Titles: None (FC's in pedigree)
Certifications: None
Click here for:
Rusty's AKC Pedigree

Rusty is a handsome dark yellow color.
He has excellent conformation and is gentle, quiet, and very tractable.
He has an outstanding nose, and is fun-loving and eager to please.
He has champion bloodlines in his pedigree.
Retired Sire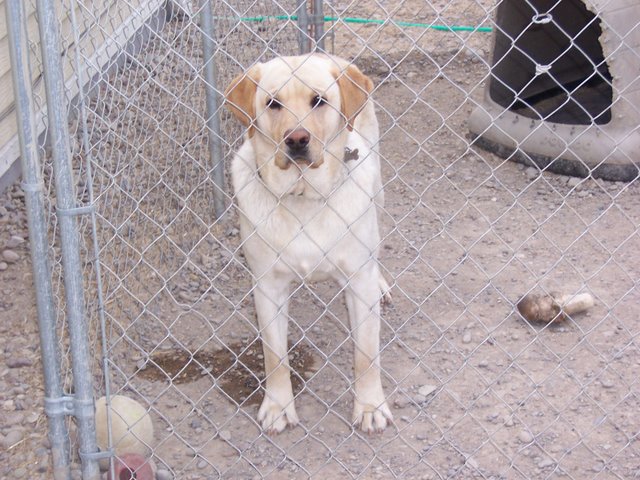 Come on, Doc -- let me out-o-here -- it's time to throw the dummy!


Call for an appointment and directions to come out and see our dogs!