DIAMOND D'S MASTER SARGENT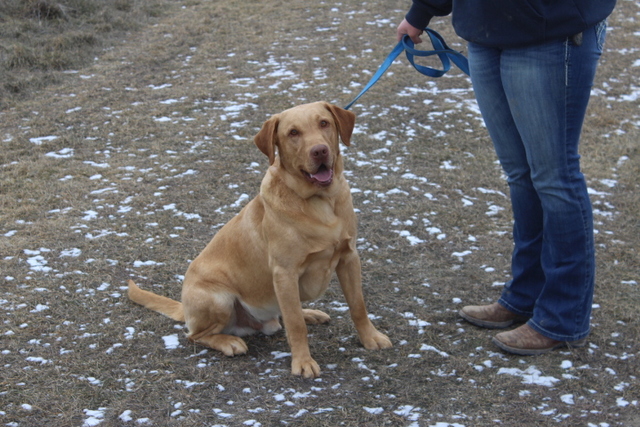 Yellow Labrador Retriever -- Sarge
18 Months Old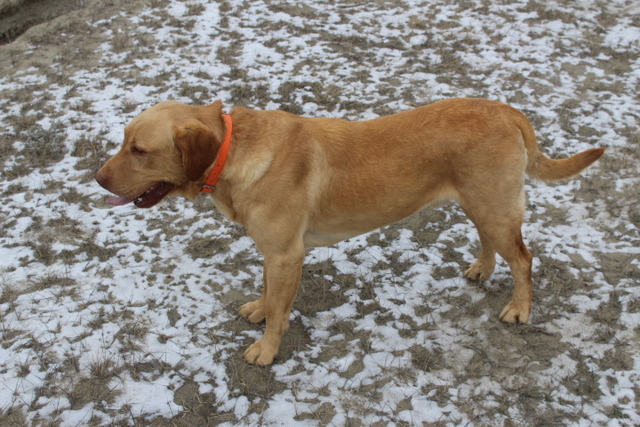 A very handsome golden-colored yellow

Sire: Diamond D's Master Sargent
Breed: Labrador Retriever
Color: Yellow
Sex: Male
Registration: AKC
Weight: 80 lbs
Date Whelped: 08/06/2021
Titles: None
Certifications: None
Click here for:
Sarge's AKC Pedigree

Sarge is a large, lean 85 pound, very well built and athletic American field line yellow Labrador Retriever. He has outstanding conformation, is extremely intelligent, and is very obedient, tractable and easy to train. He has an outstanding nose, marks falls very well, and is all down to business and eager to please in the field. His pedigree reflects many titles in his line, including Junior Hunters (JH), Master Hunters (MH), and a Senior Hunter (SH), as he comes from an excellent line of Pointing Labrador Retrievers out of Iowa. He has also proven to be a great companion dog.
Sarge loves to retrieve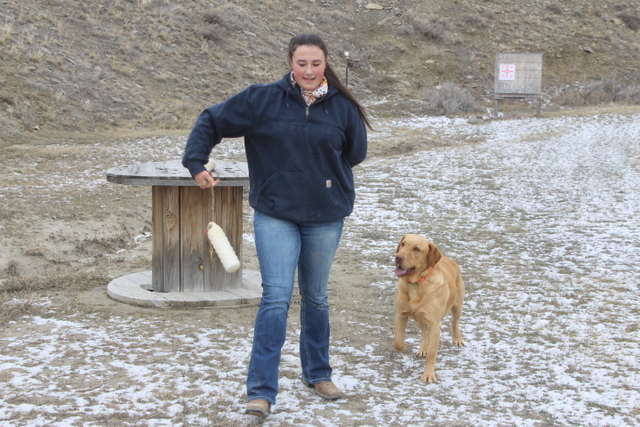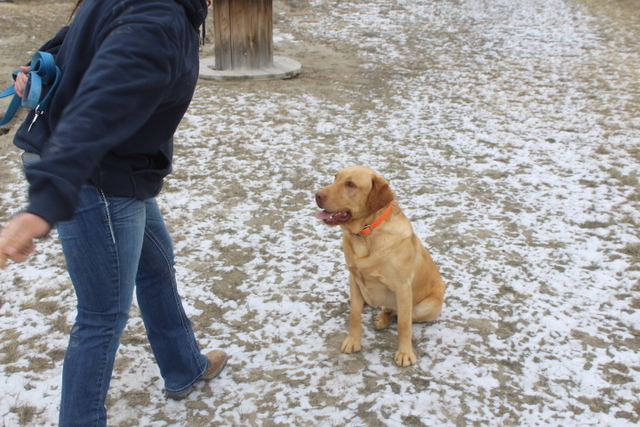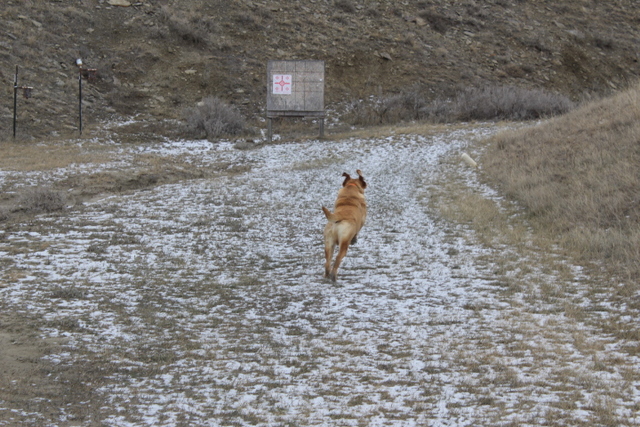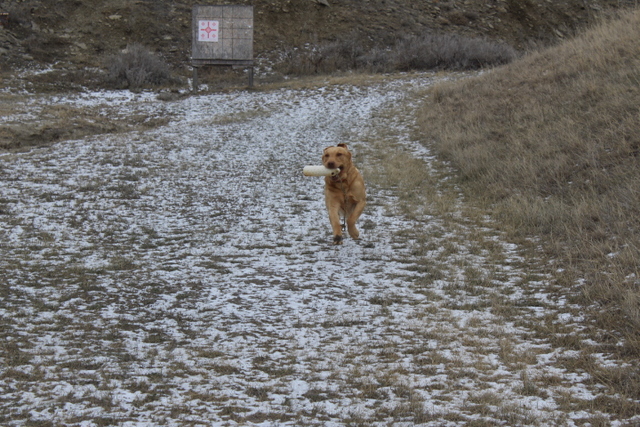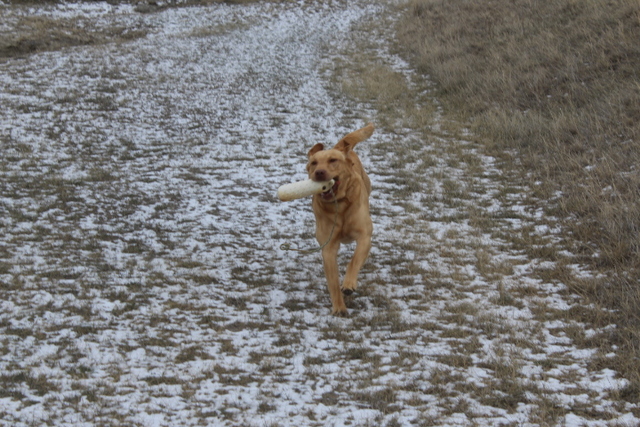 Warmin' him up on the gun range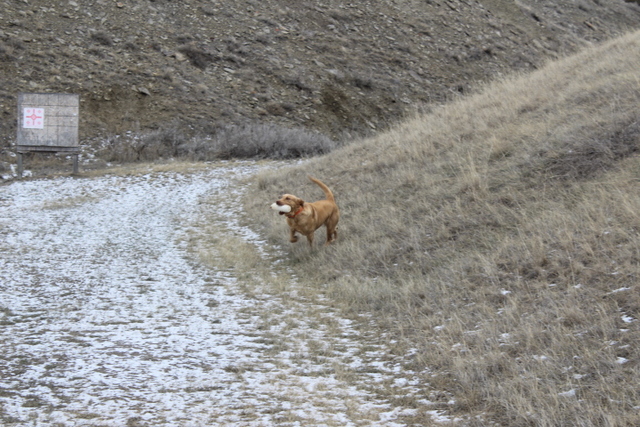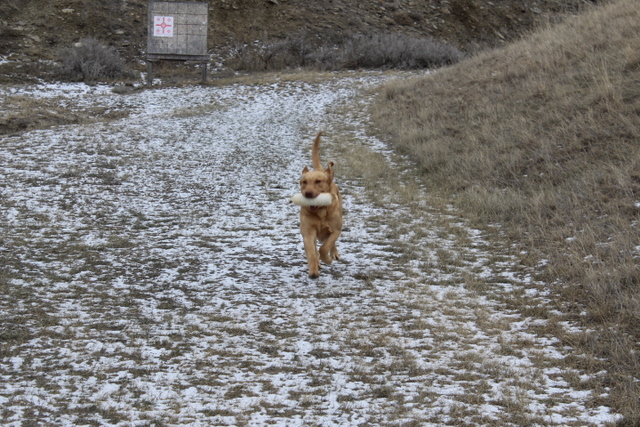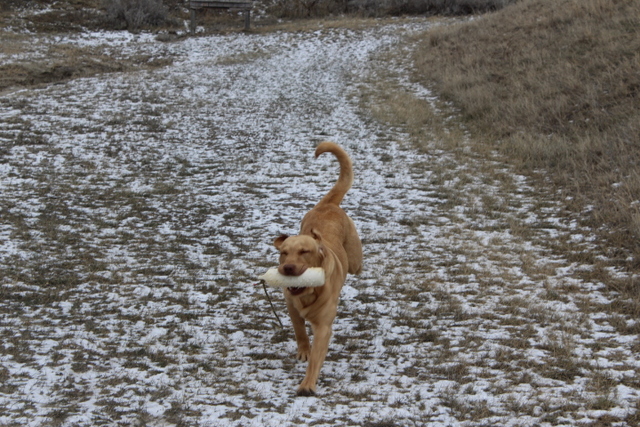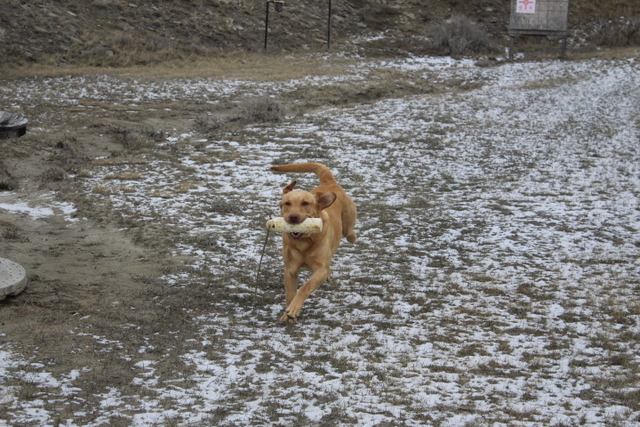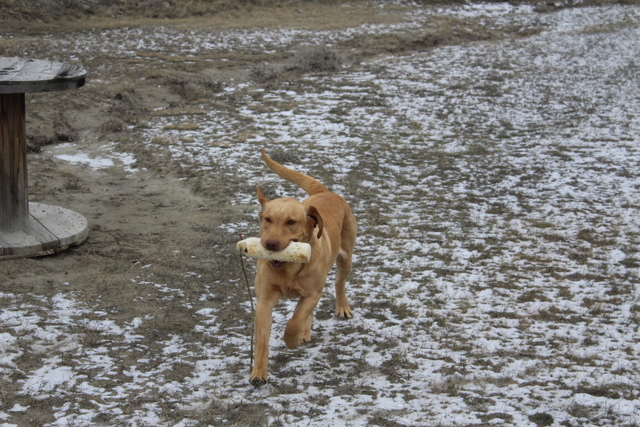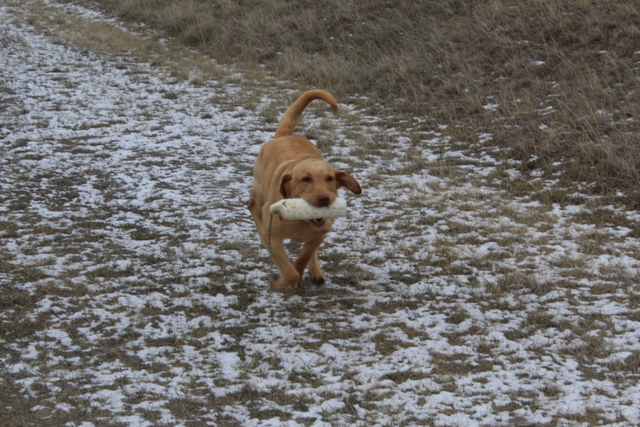 Retrieving from heavier cover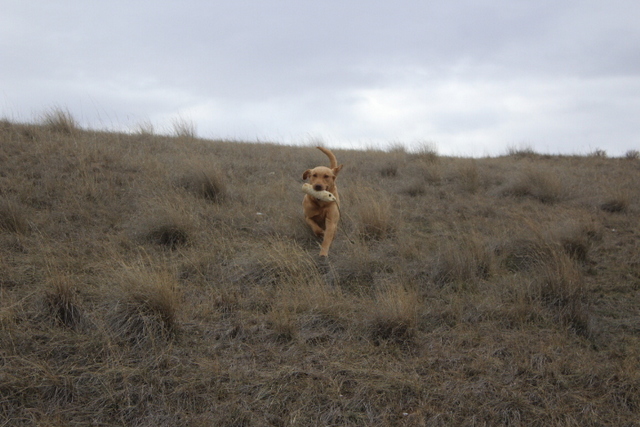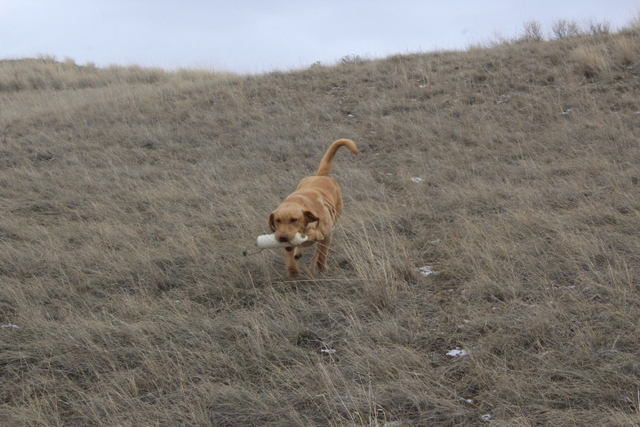 Our Vet Tech Raina's Buddy Sarge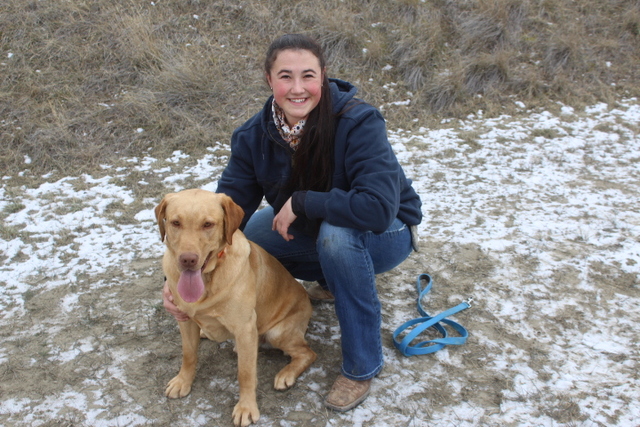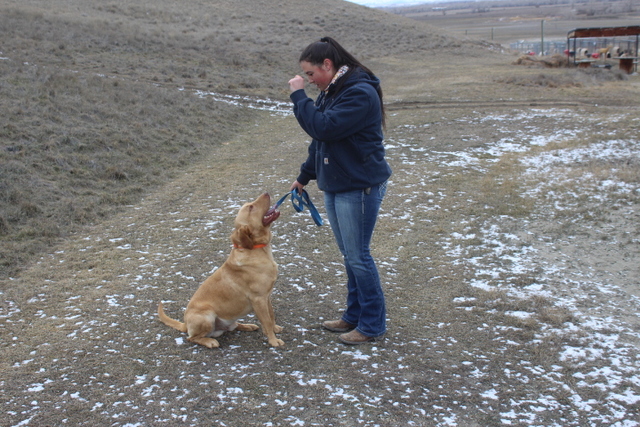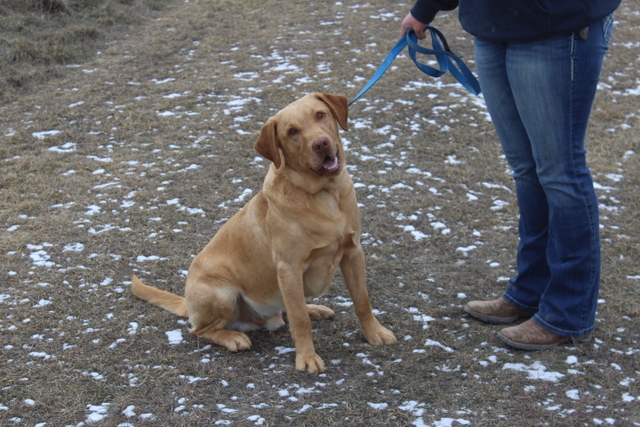 Call for an appointment and directions to come out and see our dogs!