DIAMON D'S ZIPPY ZEKE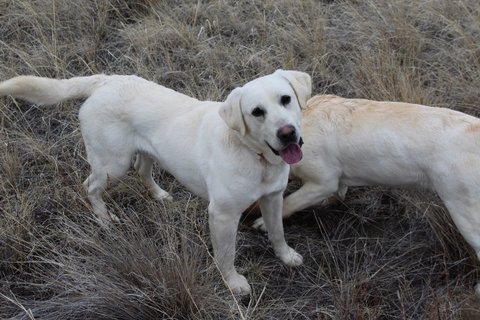 Hey Fella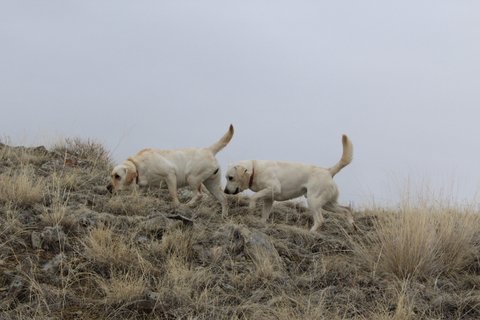 Zeke trailing on the right; hunting with Maggie on left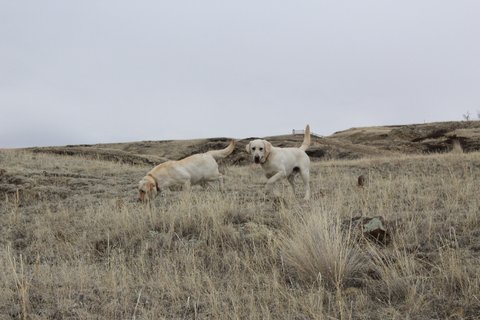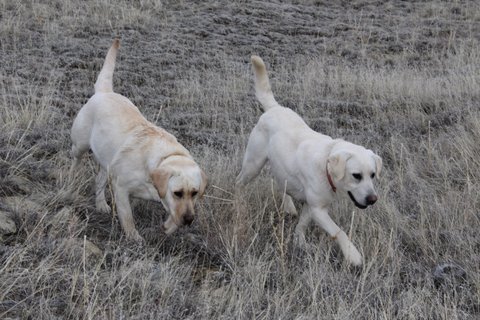 Maggie on the left; Zeke on the right
Sire: Diamond D's Zippy Zeke
Breed: Labrador Retriever
Color: Yelllow
Sex: Male
Registration: AKC
Weight: 75 lbs
Date Whelped: 07/26/2016
Titles: None (JH's in pedigree)
Certifications: None
Click here for:
Zeke's AKC Pedigree

Zeke is a very handsome, American Field Line, light-colored yellow lab.
He has excellent conformation, is well muscled, lean, and very athletic.
He is extremely intelligent, tractable, easy to train, and eager to please .
He has an excellent nose, likes the water, and loves to hunt.
He has Junior Hunters (JH) in his pedigree and comes from an excellent line of hunting dogs.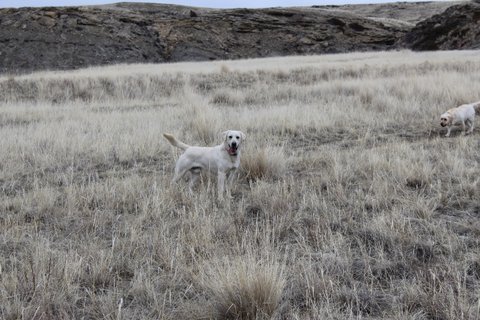 Zeke out on the hunt with Maggie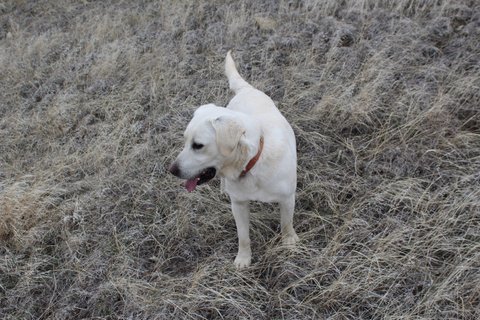 1 1/2 Years Old